Risk management is the process of analysing risk and know how to handle such type of risks. Georgetown's risk management process offers a best practices method and aims at understanding the vital risks and managing them within acceptable levels. It is a collaborative process where risk response plans are developed in concert with the stakeholders who understand the risks and are best able to manage them.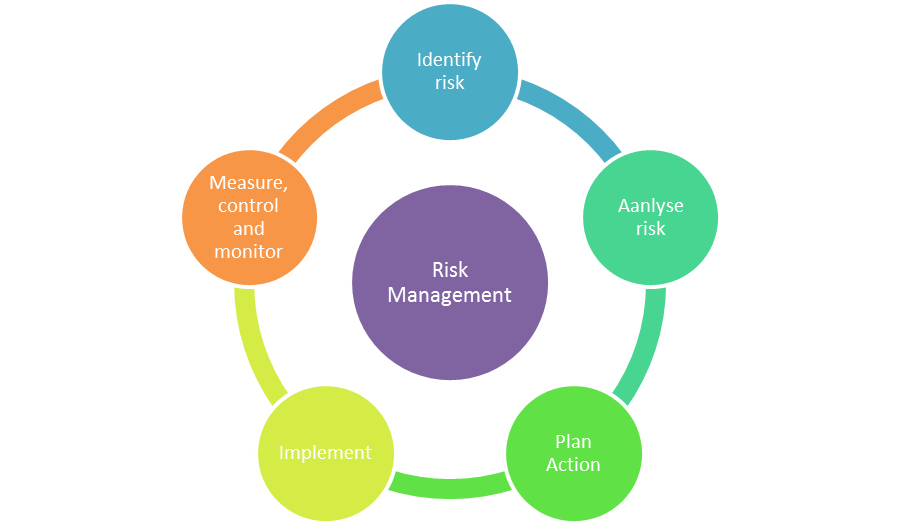 What is Risk Management?
It is the method of identifying, controlling and assessing the risk to an organisation's revenue. These threats, or risks, can arise from a variety of sources financial uncertainty, legal liabilities, strategic management errors, natural disaster and accidents.
Why Should I take a Risk Management course?
Get competitive advantage turn business disruption threats into opportunities, customer satisfaction, brand value, based on service level data and ensure continuous supply with a controlled and predictable response.
What are the benefits of taking Risk Management Training?
Save your employees from the suffering caused by accidents, Reduce absenteeism and sick leave, Potentially reduce your insurance premium, Protect your business against the unforeseeable and Maintain your organisation's reputation.
Why Choose Pentagon Training?
Pentagon Training is known as the best training Provider in all domains. Our instructors are certified and experienced so that delegates will not get difficulty during the course. Pentagon training is one of the most leading training providers of this training due to its high-quality content. It is most trusted by professionals and industry leading brands. Our well trained and experienced instructors teach that what is required by industry.