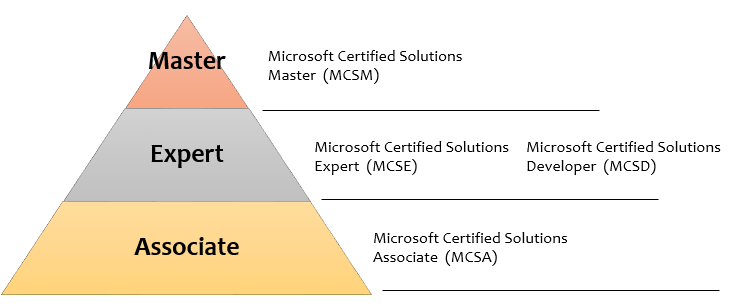 Why should I do Microsoft Training Courses?
Microsoft Certification has become an essential part of IT industry. This certification helps delegates to become more productive and enhance self-confidence. Microsoft Training Courses provide an opportunity for career advancement. As the demand for IT professionals is rising so now, it is an excellent time to make a career in IT. Delegates can make use of skills learnt to its full potential and work in a more efficient way.
What are benefits of Microsoft Training Courses?
Gain proficiency in using Microsoft products. Make use of essential tools into the organisation. Certification also acts as proof that the delegate has mastered the skills related to the various Microsoft Applications. Certification also enhances your value when applying for jobs. Chances of getting hired also increases. It opens up various career opportunities and helps you gain a better position with the help of this certification. Delegates can avail our Microsoft Training courses to gain Microsoft Certification.
Why choose Pentagon Training?
Pentagon Training's instructors assist delegates with the right knowledge, so they stay up to date and achieve the certification in the end. The course is delivered by well qualified and highly experienced Microsoft Certified Trainers and get most out of the training. Attain the skills required to meet demands of the particular job role. Widen your expertise level by gaining this certification. Accomplish your career goals. Our instructors train in a most engaging way to make sure delegates understand everything thoroughly. Pentagon Training offers Microsoft Training Courses at an affordable price.