For an organisation to remain successful and to continually improve, it must be open to change and willing to adapt to its ever-changing enivronment. However change can often bring with it, confusioin, complexities and disruption. It can often be quite expensive if not managed properly. Therefore possessing the ability to sucessfully deal will change can hugely benefit an organsiaion. Some of those benefits being decreased risks, decreased costs, improved agility of the organisation, improved consumer feedback, well amalgamated teams, and a happier work force.
The Change Management Certification has been created to impart skills to the necessary professionals, who are or want to be involved in the organisation's change management process. As a collective effort by CMI and APMG, the aim of this discipline is to manage change and assess the impact of change.
The Change Management certification by APMG is aligned with the Change Management Body of Knowledge. The new syllabus has a wider range of knowledge regarding the theory and practice of change management. This includes:
Change and the individual
Change and the organisations
Communication and stakeholder engagement
Change practice
Why Should I Take Change Management?
Certification in Change Management will successfully equip you with the skills to:
Work cohesively with stakeholders and appreciate their demands
Plan and execute change
Measure the effectivity of change
Develop and sustain prosperous change teams
Improve the organisations capacity and acceptance to change
Decrease costs and minimise risks
Maintain loyalty and commitment of employees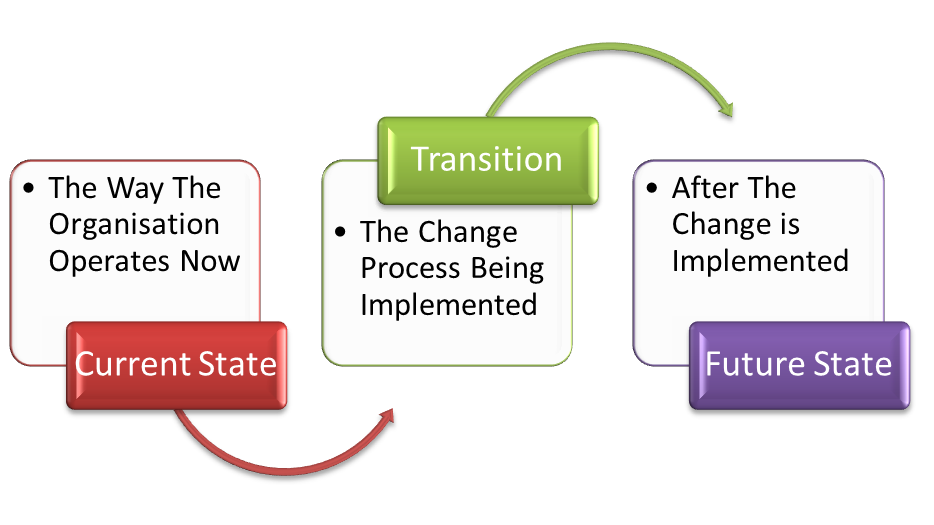 What are the Benefits of Change Management?
The change management process has both individual and organisational benefits. These advantages have been listed out separately hereunder:
Personal Benefits
Help to deal with people more effectively by understanding their human side
Appreciate the various types of change that may affect an organisation
The delegates learn how to draw on a range of different professional approaches to support the effective delivery of the organisation's desired outcomes from every change initiative
Know how to identify and work with the stakeholders in a change initiative
Learn how to plan, execute, and measure the effective communications required to build and maintain their engagement
Understand how to assess the impacts of change and to develop effective change teams while recognizing and addressing resistance to change
Organizational Benefits – all about delivery
Help the business deal successfully with change and improve responsiveness
Increase the probability of successful business change/transformation
Minimise risks associated with failed initiatives
Align change initiatives with established, process-driven methods to develop a unified approach to change
Develop and sustain employee commitment during the change
Build and maintain the engagement of internal and external stakeholders with new initiatives
Manage more effective change communications with internal and external constituencies so that change is understood and supported
Improve assessment of change impact
Integrate change planning and successful embedding of change into the life of the organization
Why Choose Pentagon Training?
Pentagon is one of the best training providers delivering expertise in the required field. All of our instructors are certified and have practical experience in their field. Therefore the delegates get the best support while at Pentagon. Pentagon provides the delegates with experienced and certified instructors so that they can put up their queries and remove the doubts at any point in time during the course. Pentagon Training provides help even after the course.