Microsoft Outlook training is planned for delegates who have very less knowledge of the Microsoft Outlook 2016 users who want to learn the concepts covered in this course in the 2016 interface. Microsoft has added a new feature in the Outlook known as Clutter it moves emails that users ignored to Clutter to keep the Inbox clean.
Delegates will use Outlook to manage your email communications, including write, manage contact information; read, and respond to emails; schedule appointments and meetings; schedule tasks and create notes; customise message response options, and organise your mail. MS Outlook 2016 also provides different fonts for Arabic as well as Western European languages. This course will provide delegates with the knowledge and skills necessary to be a proficient user.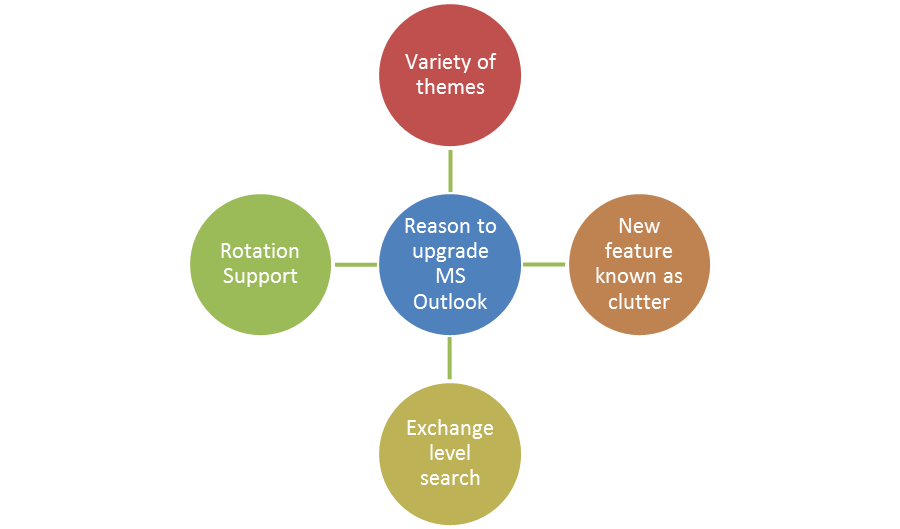 What is Microsoft Outlook Training?
Microsoft Outlook 2016 provides better organisation, social networking features, search capabilities, and communication. With this Microsoft Outlook 2016 training course, you will learn the four major components of Outlook including contacts, email, calendars and tasks that make things easy for users.
Why Should I take Microsoft Outlook Training?
This Outlook training is suitable for those delegates who want to upgrade their knowledge related to MS Outlook 2016, so they can compose and send, manage personal tasks, scheduling of meetings, and make notes.
Delegates will learn to customise a different set of command, manage different mail accounts, make rules to automate the variety of tasks, set different global options, attach files, check spelling. Apply filters to intercept mail and control spam, manage tasks, handle calendars and contacts, and archive data to protect it.
What are the benefits of Taking Microsoft Outlook Training?
Delegates will learn tasks such as:
Manage tasks and make notes
Use digital signatures to their email
Manage multiple accounts in the MS Outlook
Users can easily Manage Personal Tasks
Understand Clutter feature that has been recently added to MS Outlook 2016
Why choose Pentagon Training?
Pentagon Training is known as the best training Provider in all domains.Our instructors are certified and experienced so that delegates will not get difficulty during the course. Pentagon training is one of the most leading training providers of this training due to its high-quality content. It is most trusted by professionals and industry leading brands. Our well trained and experienced instructors teach that what is required by industry.