The Microsoft Word Training is divided into three parts namely as:
MS Word 2016 is an editor that is capable of handling all the requirements of users to edit a document. It is used as a default editor globally to edit a document.
In this course, delegates will also learn various tricks to make their task so easy to save time. Microsoft enhances its features with every new release of this software.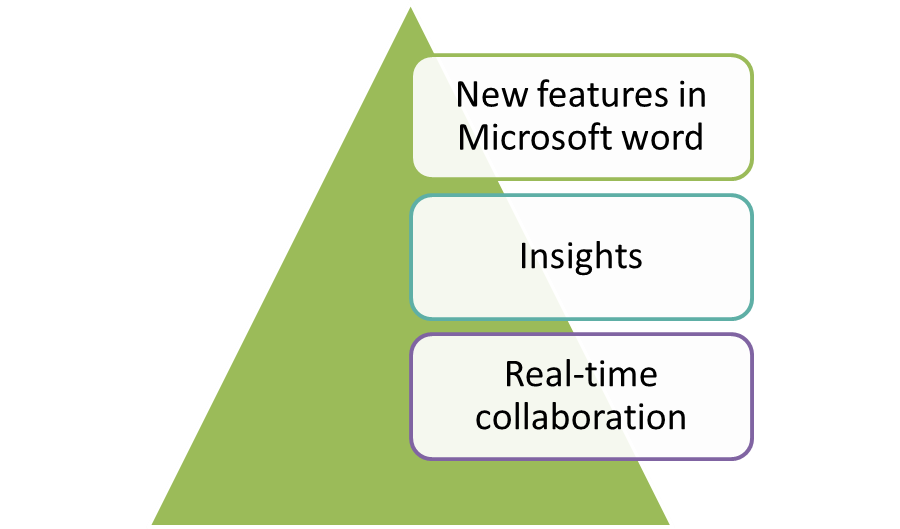 What is Microsoft Word Training?
MS Word is an editor developed by Microsoft which is very famous globally. It has various features that allow its users to edit documents and even print documents as a single document. Users can even search for synonyms, do spell-check, use macros to automate cyclic tasks. It also provides options for creating tables and add graphs into your documents.
Why Should I Take Microsoft Word Training?
Microsoft Word training helps the delegates enhance their Microsoft Word skills so that they can make the most from this software. This Microsoft Word training course will be taught by our expert and experienced trainers.
Delegates will learn to work with Citations and Bibliographies. The delegates during the course will become familiar with using building block, templates, themes, and styles.
What are the benefits of taking Microsoft Word Training?
MS Word 2016 has numerous features because of which it has a competitive edge over other word processors.
SmartArt: It adds the graphics to the documents
Charts: Users can display their data in the form of charts
Hyperlinks: It helps to move to another document
Watermarks: It can be added to make your document more secured
Mail Merge: It helps to join static and dynamics. Also, it can send by email
Cover Pages: It provides features add customised cover page
Why Choose Pentagon Training?
Pentagon Training is known as the best training Provider in all domains. Our instructors are certified and experienced so that delegates will not get difficulty during the course. Pentagon training is one of the most leading training providers of this training due to its high-quality content. It is most trusted by professionals and industry leading brands. Our well trained and experienced instructors teach that what is required by industry.